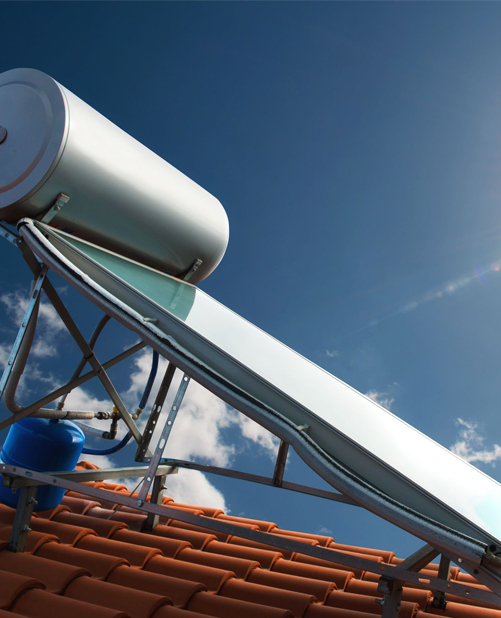 SOLAR WATER HEATERS
Papazoglou Air Conditioning | Steamfitter Attica

The exploitation of solar energy is very common in countries with a lot of sunshine. We could not, therefore, in a country like ours, which is flooded by the sun all year round, not take advantage of solar energy. So nowadays more and more households are using solar water heaters every year, saving huge amounts of money from the electricity bill.
Our company "Papazoglou Air Conditioning" which is located in Attica and more specifically in Peristeri, cooperating with the largest companies in the field, can suggest the ideal water heaters for your home or business in Peristeri and throughout Attica.
Through the wide variety of solar water heaters we have, we can suggest you the ideal solar water heater that will meet your needs and the price you want.
SOLAR WATER HEATER INSTALLATION
SOLAR WATER HEATER INSTALLATION

Our experienced team can undertake the work of installing a solar water heater in your space, handing over the solar water heater ready for operation.
We are at your disposal for the installation - installation of a solar water heater, even if there was another one before. All procedures are done according to plan and in a correct way, constructing the base on which the solar panel will be placed.
We undertake to install water heaters in both new and old apartment buildings, but also on the balcony if provided by law, performing all the necessary checks for maximum safety and efficiency.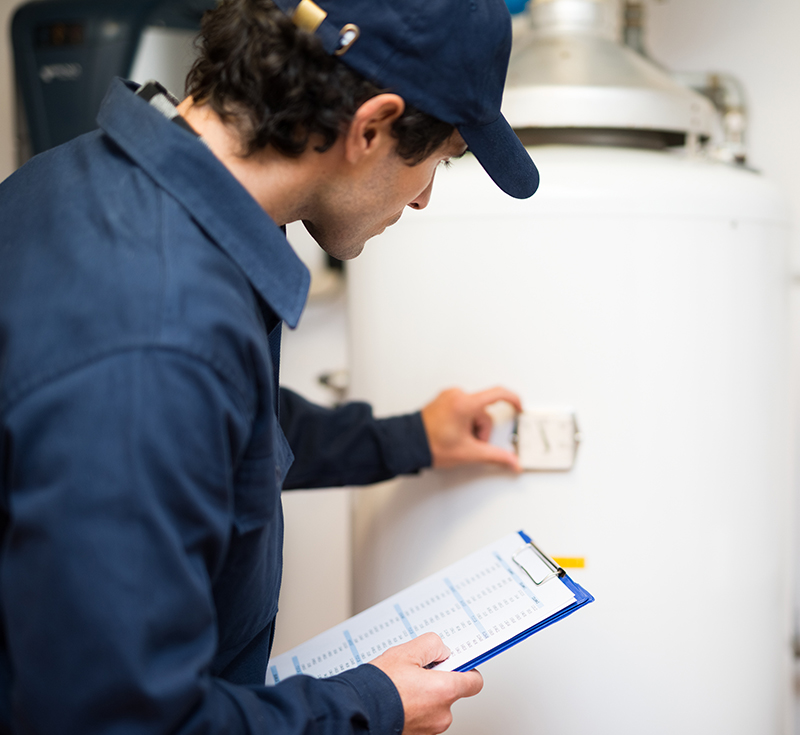 SOLAR WATER HEATER SERVICE - REPAIR
SOLAR WATER HEATER SERVICE - REPAIR

In addition to installation, a very important task for the longevity of your solar system is its maintenance. With the proper maintenance of the solar water heater, in addition to its efficiency and prolongation of life, better water quality is achieved. We all know that the water that reaches our home has a lot of salts and bacteria from the tank of the network. With its maintenance, the bin is cleaned and so the hot water that comes to the bathroom and our kitchen is free of salts, germs and rust.
Our company undertakes to repair the damages that may occur to your solar water heater, the service of the solar water heater open and closed circuit or otherwise the maintenance - repair of the solar water heater (with or without boiler). and all of Attica.
Depending on the type and size of your solar water heater, it is determined by the manufacturer and the time that the necessary maintenance must be done. So, when the time comes, all you have to do is contact us and we will hurry to offer you our quality services.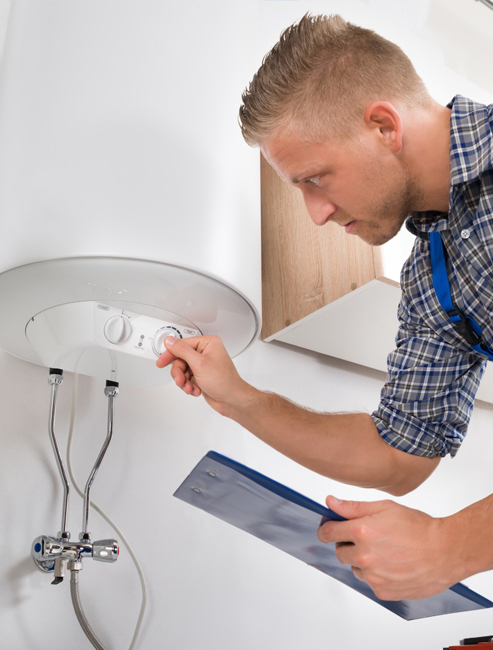 CONTACT WITH US


and we will rush to your place to discuss your needs and offer you our services. We serve Peristeri and all of Attica.